Welcome
---
Fifth Province Productions was set up to provide benefit to new audiences for the arts. We produce work that's engaging and inspiring but also of value and insight, and make it available to people who might not otherwise have access to live performances of high calibre.
We develop and present theatre that adds to people's experience of themselves and their culture. Our work offers audiences of any background an opportunity to experience high quality work of Irish origin.
Please note: no live performances were scheduled for 2018 while our lead actor, Donal Cox, was engaged by the company presenting Evening Standard Play of the Year and Olivier Award winning "The Ferryman" (by Jez Butterworth, dir Sam Mendes) in London's West End. Latest News

Work is under way on new projects for 2019 and beyond. Meanwhile, you can read about our productions of recent years -
** Yeats by Lightning - original work celebrating the life, work and creativity of W B Yeats via the classical partnership of bard and Celtic harp; created to mark the 150th anniversary of his birth and performed to celebrate National Poetry Day **
** Journey to the Fifth Province - our signature original production first toured the UK in 2012 with support from Arts Council England, has since visited more than 30 venues and played in the presence of the Irish Ambassador to Great Britain **
** Night, A Wall, Two Men - our 5-star production of the play by internationally acclaimed playwright Daniel Keene, examining the human condition through the lens held up by two nameless, homeless men **
We gratefully acknowledge support from The Ireland Fund of Great Britain for activities that have brought theatre to communities across the UK, including vulnerable groups amongst the UK Irish.


We gratefully acknowledge the generous sponsorship of J. Murphy & Sons Ltd for our lead project in past seasons, which brought theatre to communities across the UK.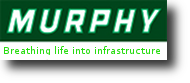 © 2018 Fifth Province Productions